English Heritage sites near Horley Parish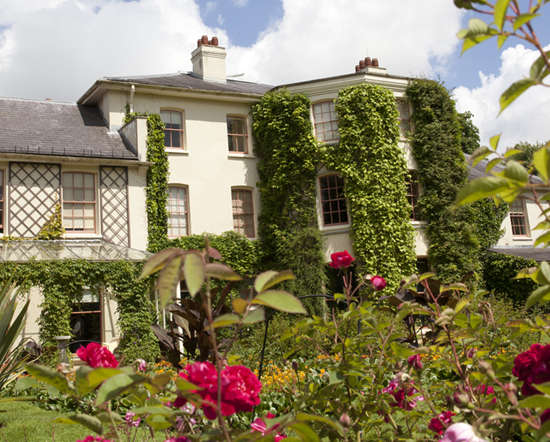 HOME OF CHARLES DARWIN - DOWN HOUSE
14 miles from Horley Parish
Down House is a site of outstanding international significance. Here the famous scientist Charles Darwin lived with his family for forty years and worked on his revolutionary theories.
COOMBE CONDUIT
17 miles from Horley Parish
Coombe Conduit is made up of two small Tudor buildings connected by an underground passage.Water was once supplied to Hampton Court Palace via this tunnel.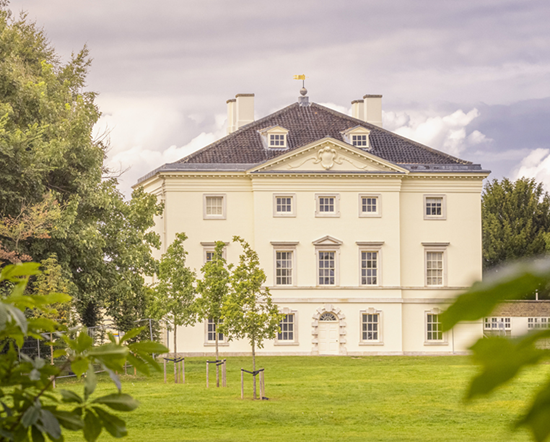 MARBLE HILL
20 miles from Horley Parish
Marble Hill is the last complete survivor of the elegant villas and gardens which bordered the Thames between Richmond and Hampton Court in the 18th century.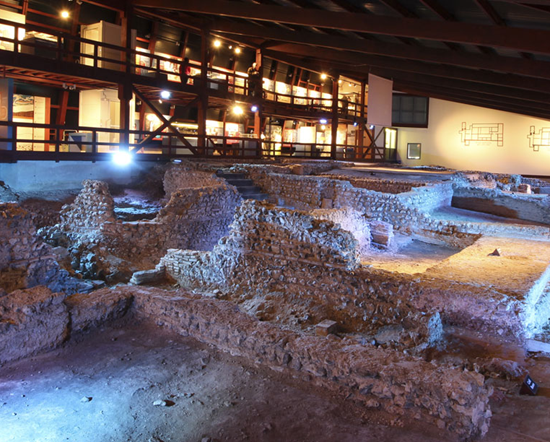 LULLINGSTONE ROMAN VILLA
20 miles from Horley Parish
Among the most outstanding Roman villa survivals in Britain, Lullingstone provides a unique all weather family day out. See fascinating Roman artifacts and enjoy a specially commissioned light show.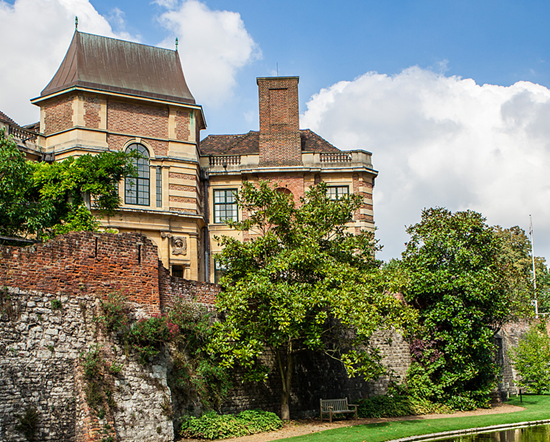 ELTHAM PALACE AND GARDENS
21 miles from Horley Parish
Once a favoured medieval palace and then a Tudor royal residence, Eltham Palace was transformed into a striking Art Deco mansion by eccentric millionaires Stephen and Viriginia Courtauld.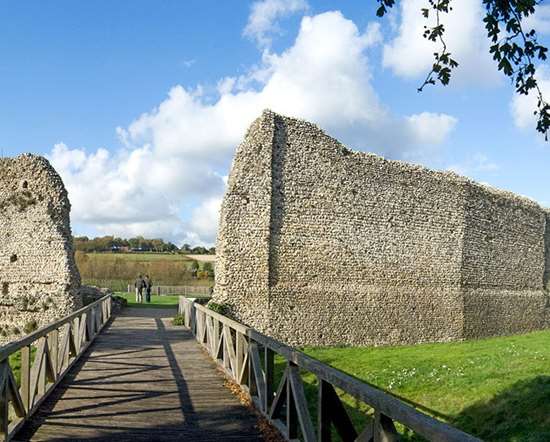 EYNSFORD CASTLE
21 miles from Horley Parish
The substantial stone walls of a very early Norman 'enclosure castle', begun c.1085-7 and unusually little altered by later building works. This rare survival stands in an attractive village setting.
---
Churches in Horley Parish
Horley, St Bartholomew

Church Road Horley
(01293) 782218
http://www.horleyteamministry.org.uk/st-bartholomews/


St. Bartholomew's is the 14th Century Parish Church of Horley, Surrey, and includes Gatwick Airport within the parish.

Known as Bart's, is a lively evangelical Anglican Church forming part of the Horley Team Ministry with our sister churches - St. Wilfrid's and St. Francis.

We have a range of service styles ranging from the Sunday Morning Holy Communion service from the Book of Common Prayer to our informal family sung worship with mostly modern songs.
Holy Communion is every third Sunday and All Age Worship with Baptisms is held on a second Sunday. We welcome children and young people at all our services.

We are also part of the strong ecumenical group of Churches called Churches4Horley, which has the joint vision of bringing the Gospel of Christ to Horley and the surrounding area. It comprises the Church of England Trinity Oaks Primary School in an area of the town called The Acres.
Horley, St Francis

St Francis' Church, 84 Balcombe Road Horley
(01293) 771088
http://horleyteamministry.org.uk


St Francis' is committed to a dependence on God, Prayer, Bible-centred teaching, youth ministry and community involvement.

St Francis' warmly welcomes you with a broad and diverse range of Worship. We follow the Common Worship orders apart from monthly Evensong and bimonthly Morning Prayer which are Book of Common Prayer. Typically in our Services there are some sung responses by the congregation and music supported by the choir organ and guitar.

Our morning services are held at 10am and evening services at 6pm and usually last about an hour, with time after to chat to clergy and meet other members of the congregation whilst taking refreshments.

Stories, craft and activities are available for children during services on the 2nd, 3rd and 4th Sundays with the Good News Club (Sunday School). We also offer Good New Group for young people.

There are facilities for babes and small children within our church environment. We have facilities for people with disabilities.

Mums and Babes is a thriving group where parents and carers and pre-school children enjoy a friendly environment to relax and play each Wednesday.

The Parish Mothers' Union is very much part of our church and community activities.

This is a relatively modern church and hall built by the community for the community and has recently celebrated its 60 year anniversary. We look forward to welcoming you,
Horley, St Wilfrid's

Horley Row Horley
(01293) 782218
http://www.horleyteamministry.org.uk/st-wilfrids/


St Wilfrid's is local to the areas west of the A23 Brighton Road. Close to the Meath Green and West Vale housing areas including both infant and primary schools.

A friendly church with a heart for mission and a variety of worship styles to suit all ages of our mixed congregation. We have young peoples groups most Sundays except when we have All Age Services. There is also a creche area in the church for the under 2's so that parents can be sure of their child's safety whilst they worship. Tuesday's in normal times we have a flourishing Parent and Toddler group. Mother's Union meets here, currently suspended due to corona virus.

Services range from quiet and reflective to joyful celebrations.

We have a lovely hall which in normal times is available to hire via the Parish Office (01293) 782218

We would be delighted to welcome you!
---
Pubs in Horley Parish
51 Degrees North Grill & Bar
Air Balloon

60 Brighton Road, Horley, RH6 7HE
(01293) 820188
greeneking-pubs.co.uk/pubs/surrey/air-ba...


The Air Balloon, which occupies a prime site on the main road, was originally built as the Thorns, later becoming the Game Bird. It re-opened under its current name in March 2003. Now aimed squarely at families, there nappy changing facilit...
Albert Road Sports & Social Club

Albert Road, Horley, RH6 7JA
(01293) 783808
arss-club.btck.co.uk


Members club just off the town centre.
Bull

Horley Row, Horley, RH6 8DE
(01293) 783701
thebullhorley.co.uk


Built as two cottages, the pub was opened as the Rainbow in 1954. It was renamed the Bull in the early 1990s after the then landlord, Fred Bull. Pub games enthusiasts can play pool and darts as well as dominoes and chess. There is a covered...
Farmhouse

Ladbroke Road, Langshott, Horley, RH6 9LJ
(01293) 782146
thefarmhousehorley.co.uk


Originally this was built as a farmhouse for Hewitt's farm in the 17th century, and the bar area of the pub dates from this time. The ghost of Mabel Hewitt is believed to haunt the pub. In the 1930s the solicitor who acted on behalf of Mrs...
Fifty Four
Foresters

88 Victoria Road, Horley, RH6 7AB
(01293) 782579
foresterhorley.co.uk


This attractive town centre pub dates from the 19th century. It has much external weatherboarding, and unsurprisingly is known locally as the Wooden Hut. It has been extended over the years resulting in a single bar with many nooks and cran...
Gatwick Skylane Hotel

34 Bonehurst Road, Horley, RH6 8QG
(01293) 786971
skylanehotel.co.uk


74 room run hotel with only keg and bottled beer served in the Watershed Bar. Food is served each day from 6-9:45.
Halt & Pull

Horley Row, Horley, RH6 8DH
(01293) 907882
haltandpull.co.uk


The Halt & Pull is a self-styled gastro-pub and bar. It is part of the snappily named Four Points By Sheraton London Gatwick Airport Hotel. It opened in November 2021 having been closed aince November 2013. Formerly the Chequers pub, th...
Horley & District Constitutional Club

1 Albert Road, Horley, RH6 7HB
(01293) 782045
conclubhorley.co.uk


Dating from 1961, this comfortable club has two full size snooker tables. Sky TV shows various sporting features. Food is available lunchtime Monday to Friday from 11:30 to 2:30.
Jack Fairman

30 Victoria Road, Horley, RH6 7PZ
(01293) 827910
jdwetherspoon.com/pubs/all-pubs/england/...


This Wetherspoons pub opened on 12 February 2007. The pub is situated in the old Kwikfit tyre centre which used to be Fairman's Garage, a car showroom, and dates from 1933. Jack Fairman was an early motor racing driver who partnered Stirlin...
Jai Ho

263 Balcombe Road, Horley, RH6 9EF
(01293) 782283
jaihorestaurants.com


Now part pub and part Indian restaurant, this building is over 300 years old. It was built from two cottages, and had its origins as a cider house. Originally the Coppingham Arms, this is now primarily an Indiann restaurant. However the sma...
King's Head

63 Balcombe Road (B2036), Horley, RH6 9HY
(01293) 783417
classicinns.co.uk/kings-head-horley


Large, comfortable pub at the junction between Balcombe Road and Smallfield Road. Inside, everything has been knocked through to leave a U shaped room with the bar forming an L shape in the middle. There is darts to the right and comfortabl...
Olde Six Bells

Church Road, Horley, RH6 8AD
(01293) 825028
vintageinn.co.uk/restaurants/south-east/...


Dating from 1403, this pub has valid claims to be one of Britain's oldest. This pub rests on wooden piles, some of which date from the year 827. Most of the pub is 16th century, however, but there are stone flags, some very low beams, and a...
Saigon Nights
Tavern

42 High Street, Horley, RH6 7BB
(01293) 775492
thetavernhorley.co.uk


This one bar pub, which was previously owned by King & Barnes and then Hall & Woodhouse, was named the Gatwick after the long gone Gatwick Racecourse. However the name was confusingly changed in March 2014 to the Airfield Tavern. It...